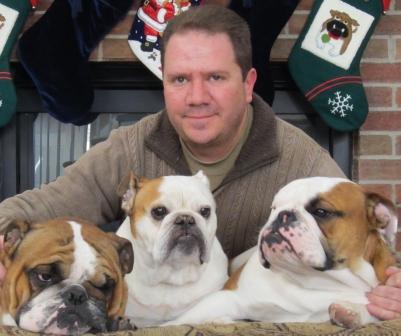 Welcome
To Hair of the Dog Mobile Dog Grooming, LLC
We are a full service mobile dog grooming business currently serving Longmont, Colorado and surrounding communities. Hair of the Dog is committed to grooming your loved one the way you want, to the best of our ability. You can relax knowing your best friend is in front of your home, being treated kindly and respectfully by the same groomer each time. Our Endurance Sprinter is hands down the most fuel efficient choice on the market today, for Green Grooming.
If you're interested in selecting us to meet your furry friends grooming needs, please contact us by phone or email.
Thank you for interest in our mobile grooming service and for visiting our website.
--
Kerry P. Unrein
President
/Certified Dog Groomer
Just like you, all pets require a certain amount of maintenance to maintain their health, well-being and appearance. Hair of the Dog Mobile Dog Grooming, LLC brings these services to your home at the time that works for your busy schedule.
Hair of the Dog Mobile Dog Grooming, LLC is a full service grooming salon on wheels, so we bring the care, experience and salon to you. Big or small, we're equipped to groom them all.
What you may or may not know about mobile grooming compared to salon grooming:

-Stress free environment: No longer worry about your loved ones separation anxiety; your pet stays at home.
-Know who's grooming your best friend: Pre-clipping, bathing, drying and finishing are handled by the groomer, whom you will get to know and develop a trustworthy relationship.
-Standing appointment: Your furry friend will be well groomed on a regular basis.
-One-on-one personal service for you and your companion: Get the personal attention you and your loved ones deserve.
-One to two hour service at a place convenient for you: Your time is valuable so don't waste it with multiple trips to the salon.
-Your loved one is never put in a crate: Don't worry about your loved ones comfort.
-Fluff drying for lasting beauty – NO CAGE/KENNEL DRYING: Your best friend receives healthy treatment with a premium on their safety.
-If you have an older or disabled loved one: Your companion is at home. No trips.
-Hand scissoring and groomed to your standards or breed standards: Quality is the priority not quantity.
-Clean, sanitary, professional environment: Keep your four legged friends safe and healthy.
-Jetted hydro massage (Super Sudser): Your loved ones will be pampered in luxury
-Eliminates exposure to other animals and their diseases and parasites: Your furry friends will remain in good health without spending time in a kennel around the chaos of a salon environment.
-Eliminates car transportation: Don't worry about car damage or carsickness.
-AM and PM appointments at your home or office: Service is accommodating to your schedule.